Ebony Hinton works tirelessly to coordinate her residents' healthcare needs and treatments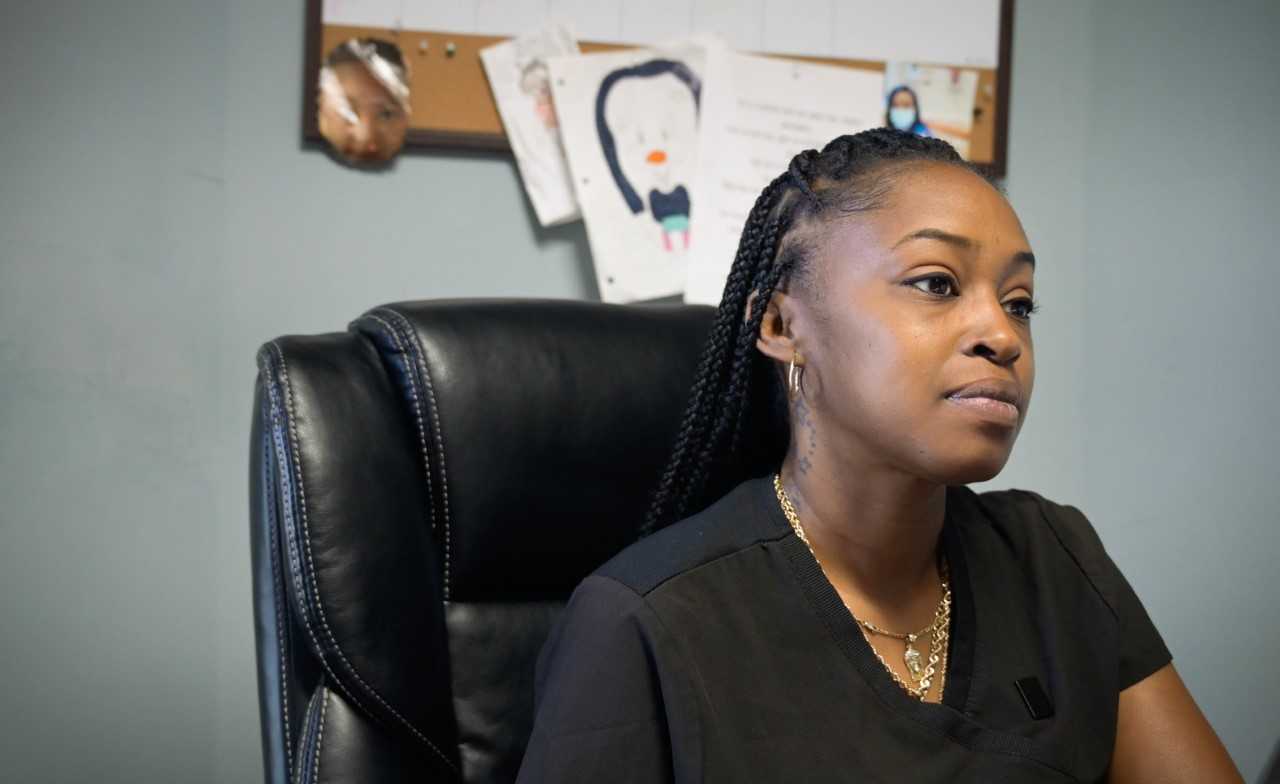 At Clayton House our number one priority is our residents' safety and wellness. Specializing in Memory Care means our staff takes the lead to ensure that our residents get the medical care, treatments and medication they require — and ensuring that care is properly coordinated.
That's where Ebony Hinton comes in. As Clayton House's Resident Care Coordinator, Ebony works with her care team and the community's partner providers to ensure that her residents have what they need when they need it.
"As an RCC, my priority is resident care. I log the doctors' orders, make sure the residents are following those orders and I follow up on the residents' various treatments," she said. "I communicate with their families to make sure they're aware of what's happening with their family member. I also manage the care staff, and just do whatever it takes to make sure that the residents are cared for properly."
In a way coming to work at Clayton House was a lot like coming home for Ebony.
She was born and raised in Clayton. It was 2010 when she was hired as Clayton House's newest Certified Nursing Assistant.
"This place has been here my entire life," she said. "My friends and family have always worked here, and my mom was a cook here when I got hired."
Two years later she was promoted to Med Tech where she learned the ins and outs of her residents' medications so that she could explain why they needed to take the medicines she was dispensing. Her meticulous nature led her to excel in the role and earned her another promotion. In 2019 she became the Clayton House's Resident Care Coordinator.
Clayton House has changed its specialties over the years. When Ebony was hired it was an Assisted Living community. Since then it's transitioned to specialize in Memory Care, which was perfect for Ebony.
"Memory Care is my favorite. I have a heart for people with dementia," she said. "A lot of them, they're like kids again. They just need more care and there's more that I can do for them."
The job can be a challenge, but Ebony prides herself on rising to the occasion.
"To work here it takes compassion. You have to have empathy and put yourself in the residents' position because that could be you someday," she said.  "If you're thinking about working at a place like this you need to be ready to work. When it comes to Memory Care residents, you have their lives in your hands."
When she's not at work she enjoys resting and relaxing with her husband, son, and daughter — and she's been blessed with her first grandchild. As much as she loves her family, work still takes priority.
"Even when it's my day off I'm still thinking about the residents – they come first," Ebony said.